BlackBerry Desktop Manager for Mac OS X
BlackBerry Desktop Manager for Mac OS X syncs your contacts, calendars and appointments between your computer and smartphone. It also allows you to transfer videos, iPhoto albums, and iTunes songs and playlists.
BlackBerry® Desktop Software supports your BlackBerry smartphone and, with version 2.1, you can synchronize media with your BlackBerry tablet. If you already have BlackBerry Desktop Software installed, be sure to update to the latest version before syncing your tablet.
Your contacts, calendar appointments, tasks and notes can be synchronized with popular Mac applications like Microsoft® Entourage® and iCal.
Transfer data between BlackBerry smartphones, back up and restore information manually or automatically, and add or remove applications.
Whether it's an iTunes® playlist, music from a specific artist or genre, a favorite video or a random mix of tunes, it's easy to sync iTunes media between your computer and BlackBerry device.
Import new photos and videos captured on your device to iPhoto® and sync iPhoto albums or events to your device. It's easier than ever to carry your photos and videos with you wherever you go.
Changing to a new BlackBerry smartphone? Use the device switch wizard to migrate from one BlackBerry smartphone to another. And of course, BlackBerry Desktop Manager for Mac OS X is freeware
System Requirements :
Mac OS X v10.5.8 and above
BlackBerry® Device Software v4.2 or higher
iTunes v7.7.1 or later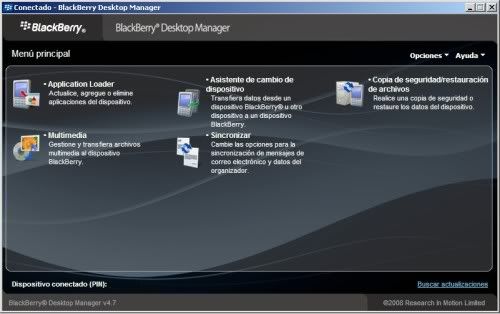 Download BlackBerry Desktop Manager
Incoming search terms: